Real estate investments in Portugal
Real estate investments in Portugal are of particular interest today. At present, Portugal boasts some of the highest numbers amongst EU countries relating to foreign real estate investments; a trend that is continually growing and linked to the tax and pension benefits launched by the local government after the economic crisis of 2008 and the country's subsequent financial recovery.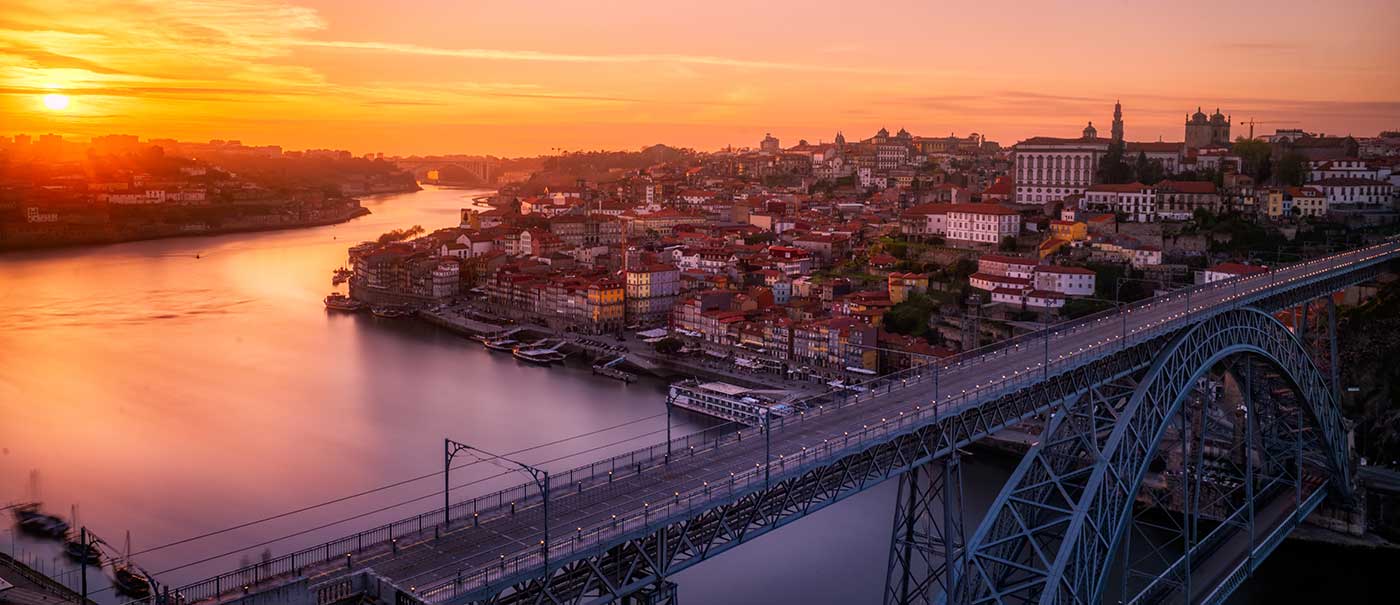 Why invest in real estate in Lisbon, Porto or Coimbra?

Tourism constantly growing
When considering real estate investment in Portugal, the first data points to be taken into account are those which relate to tourist accommodation. According to the Instituto Nacional de Estatística do Portugal, more than 60% of the flow of visitors arriving in the country in 2018 chose to stay in private homes, preferring, mainly, the Airbnb platform. This percentage is merely part of the overall picture and positive numbers related to tourism in Portugal – a sector that grew by 8% in 2018 and 6% in 2019, an absolute record among EU countries – with an annual turnover of almost €40 billion and government investment that aims to cement the trend once and for all.
60% of visitors in 2018 has chosen to stay in private properties

Prices trend
House prices in Portugal continue to rise at a dizzying pace, fuelled by both rising demand for properties and improvements in overall economic conditions in the country. Property prices in Portugal rose by 6.09% (5.39% in real terms) year-on-year in 2018, with an average price of €1'220 per square meter, based on data provided by the Instituto Nacional de Estatistica, a trend that the research centre believes will continue annually until at least 2022, before settling on a growth rate of around 3% per year. In the third quarter of 2018, the total number of real estate transactions in Portugal increased by 18.4% compared to 2017, with the value of transactions reaching €6.28 billion. According to Moody's Investors, these numbers will continue to grow at the same rate, on an annual basis, until 2023.
6.09% is the real estate price increase in Portugal

Favourable tax regime
Demand for real estate in Portugal is also set to grow as a result of people all over the world choosing to make their homes in this beautiful country on the Iberian Peninsula, thanks to an extremely attractive tax regime. Indeed, the status of Non-Habitual Resident guarantees all foreign nationals who decide to move their residence to Portugal a flat rate of 20% for income earned in Portugal and an almost total exemption for international income, for the first ten years of residency on Portuguese soil. Total exemption for the first ten years is also provided for pensioners who choose to make Portugal their new home. This tax regime has attracted almost 2 million new residents to the country since 2016, all looking for property to buy or rent.
The absence of inheritance and gift taxes, combined with a residence permit allowing free movement within the Schengen area for non-EU citizens, makes Portugal an increasingly popular destination.
Portugal counts 2 million of new residents

Economic expansion and political stability
The Portuguese economy grew by 2% in 2019 compared to the previous year and expects further growth of 1.7% in 2020, one percentage point above the EU average.
The fiscal deficit reached a balanced budget at the end of 2019, while unemployment figures are at an all-time low of 6.6%, down sharply from a record 17% in 2013. The political scenario guarantees great stability, with a moderate government firmly in the saddle, re-elected in autumn 2019 and with a solid mandate in place until 2024.
2% is the growth rate of the Portuguese economy

Opportunities and risks
Given the high availability of properties to be redeveloped, together with the constantly growing demand for short- and medium-term rentals by those seeking accommodations for tourism, study or employment reasons, there certainly isn't any shortage of opportunities for a profitable investment. Redevelopment makes it possible to acquire a property at a lower cost and optimise the layout depending on the expected income strategy, but it is essential to have a local team of professionals to count on, who will guarantee the success of the project. The property must also be managed effectively to ensure that profitability is maximised, while also reducing risk.
Contact our experts