Real estate investments in Switzerland
Switzerland has always been considered one of the safest countries in the world. Thanks to its unparalleled political and economic stability, it has traditionally been the ideal destination for investors from around the globe.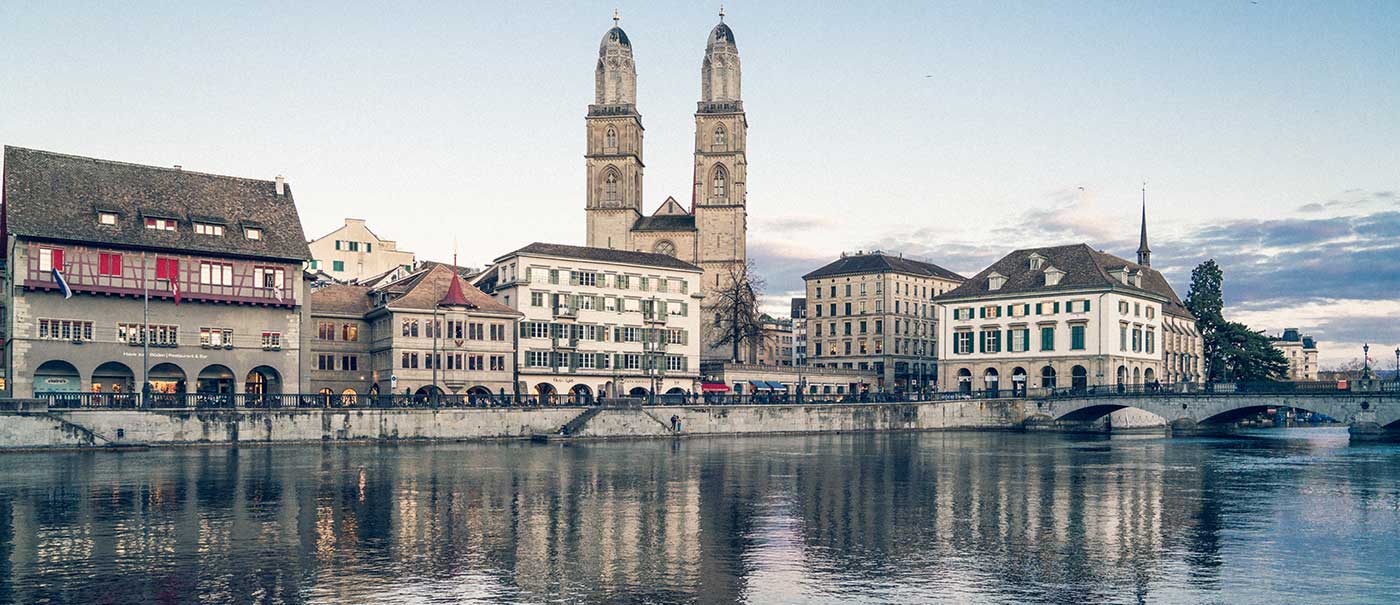 Why invest in real estate in Geneva, Bern or Zurich?

Economic stability by the numbers
Switzerland's reliability comes from one of the most solid economies in Europe, with an expected growth rate of 1.1% in 2019 and 1.4% in 2020 (certainly slowing down from 2.5% in 2018 but still positive if we look at other realities: in the Eurozone, for example, growth in 2018 had stopped at 1.8%). Other important statistics for the country include the fact that it boasts the third-highest per capita income in the world at $85'157 (thanks in part to the presence of manufacturing giants such as Nestlé, Roche, Swatch and Novartis). Switzerland also has the lowest VAT rate (the ordinary rate is 7.7%), holds a public debt of just over 40% of GDP (and constantly falling), and unemployment is at an all-time low of 2.1% (compared to 7.5% in the Eurozone).
Public debt in Switzerland today is the 40% of GDP.

Security, beginning from the currency
The security perceived and guaranteed by Switzerland is reflected in, and indeed, originates from, its own currency. It is no coincidence that the franc has always been considered a safe haven, on par with gold.

The Swiss real estate market
The Swiss real estate market is uneven. To observe this, it is sufficient to compare the urban areas of Zurich and Geneva, with prices per square metre exceeding CHF 10'000, with rural areas in the east of the country, where prices are below CHF 5'000. Likewise, both rental yields and prospects for growth in property value vary greatly.

Bubble protection measures
After 15 years of uninterrupted expansion, real estate prices are showing signs of weakness in response to policies undertaken by the federal government in an attempt to prevent a possible bubble. According to data from the Swiss National Bank, prices fell by 1.44% in the first quarter of 2019. A key role was played by the strengthening of the Swiss franc, which led to higher acquisition costs for foreigners, thereby reducing demand. The Lex Koller, a federal regulation that limits the possibility of procuring real estate by non-residents to avoid the risk of bubbles such as those that occurred in London or Vancouver, also contributes to curbing foreign investment. For a foreign investor, there are also restrictions on the use of the property – for residential properties, the use can only be private (i.e. as a secondary residence) and the property cannot be rented permanently and for more than six months in a year.

High percentage of rents
PA special feature of Swiss property is the high percentage of people living in rented accommodation. In the country, only 41% of residents occupy their own property, with extreme cases such as Basel or Geneva, where the proportion drops to 16% and 18% respectively. It is clear that this alone is a crucial factor in the demand for rental properties and contributes to a very stable market for investors. On the other hand, rental property yields are very low – in Geneva and Zurich they are between 2% and 3% gross.

A choice to protect assets
A real estate investment in Switzerland is an ideal solution from the perspective of maximum asset protection. The stability of the country, in terms of currency, economy, politics, and the stability of the real estate market itself, allows investors to sleep soundly, especially in such uncertain historical times.

The importance of a local partner
Considering the peculiarities of the local market, it becomes essential to rely on a local partner. Based in Geneva, ELVinvest has in-depth knowledge of the real estate sector in Switzerland and is perfectly placed to support an investor on all fronts – from property selection to every aspect of property management.
Contact our experts