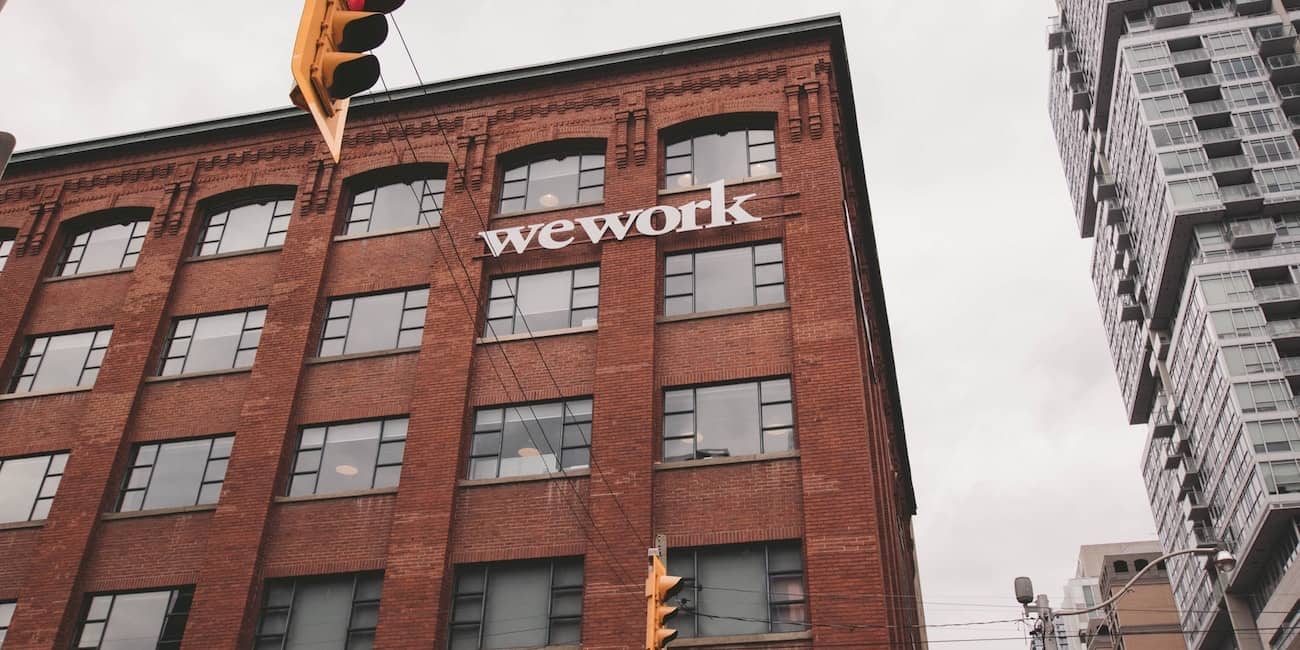 The WeWork Real Estate Model and the Future of Flexible Office Space
Despite being less than a decade old, the New York-based commercial real estate company WeWork has placed itself firmly at the head of the global flex space industry. At the company's pinnacle, the WeWork real estate portfolio boasted more than 280 locations in 86 cities across 32 countries.
But recent press coverage has focused on everything but the company's meteoric rise. WeWork's planned initial public offering (IPO) fell through in September 2019, with investors skeptical about a company that had been hemorrhaging money (according to the Financial Times, a jaw-dropping $219,000 per hour) alongside serious corporate government issues.
With a recession on the horizon, the future remains uncertain for WeWork – and flex space real estate as an industry. What do WeWork's troubles say about the demand for flexible office spaces and how is the business model likely to fare in the months to come?
The Flex Space Real Estate Boom
When you strip away the marketing, WeWork is basically just another business that makes its money leasing office space. The company purchases vacant locations – not necessarily entire buildings, sometimes just a floor or two in existing complexes – and refurbishes them as branded spaces comprising small offices and common amenities.
So what sets WeWork and its competitors apart from more traditional real estate companies? Start-ups and entrepreneurs often don't have the available capital or want the hassle of renting a full office or signing a long-term lease. This is where companies like WeWork come in. Their members tend to include freelancers, remote workers and small businesses looking for convenient, WiFi-equipped spaces to focus and meet like-minded workers at the same time.
But while flex spaces such as WeWork are a convenient option for their members, the real estate investment on the part of the company is huge. In their IPO filing, WeWork disclosed $47 billion in lease liabilities. According to Bloomberg data, that makes the company one of the world's largest lessees.
A Problematic Business Model
WeWork did not in any way invent coworking as a concept, or even the idea of flexible, communal workspaces. While the creation of the very first coworking space is credited to software engineer Brad Neuberg in San Francisco in 2005, one of the world's first hackerspaces, C-Base, was founded in Berlin a whole decade beforehand.
Since then coworking has become a global industry… but one that makes up only 2% of commercial office real estate in the United States. There are several reasons for this. Coworking regulars are quick to sing the praises of the concept: the chance for remote workers to focus on their work away from the myriad of distractions at home, to network, make new connections (and new friends) and benefit from the amenities of a fully-equipped office at a fraction of the cost of taking out a lease. Not to mention the flexibility of being able to pay month-to-month and leave when they want to.
But at the same time, flexibility is the Achilles heel of the coworking model. Companies such as WeWork generally lease the spaces they occupy long-term, refurbish them and rent them out piecemeal to freelancers and small businesses. This means that managing companies are liable for the rent of a building when their clients can choose to leave at any time.
Request a free consultation
How Flexible Workspaces Can Navigate the Crisis
Smaller companies and start-ups are notoriously volatile, contributing to a degree of economic instability for those who choose to make them their client base. With experts expecting a recession to hit over the next few months, will flex space real estate companies such as WeWork keep their heads above water?
The answer is probably: as long as they're able to continue to deliver on what makes them valuable in the first place. Companies are willing to pay more for fast and flexible real estate that can scale alongside their business, with flex space staples such as ecosystems, incubators and networking events the cherry on the top.
Another thing that will help companies such as WeWork survive the recession is sheer size. While the CRBE estimates that there are 700 flex space operators across the United States, the vast majority only manage one location and are therefore more likely to disappear or be acquired. WeWork may be facing a considerable number of problems at the moment, but size isn't one of them.
What the Future Holds
While the upcoming downturn may mean rocky times ahead for coworking operators, the demand for flex space is set to continue across the globe. A recent report by Colliers International found that 91% of Asia's top 200 occupiers would consider using flexible workspaces. Ultimately, the survival of companies such as WeWork will most likely come down to good old-fashioned business sense, comprising of sound operating principles, sustainable governing structures and above all, careful management.