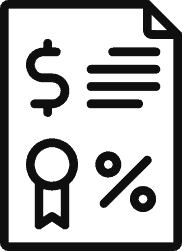 To be financially independent
The main reason for investing should be to achieve some form of financial independence and always be prepared for all eventualities. Live a life dedicated to studying and then looking for a safe and well-paid job.
You are committed to buying the house where you can create your own family and maybe even the one where you can spend your holidays. Between bills, mortgages, cars, children to raise up to university and beyond, health care and all kinds of other expenses, in the end you find yourself in a situation in which if the salary was missing things would be over. A situation that becomes a constant source of stress.
You find yourself running on a wheel that never stops and regardless of the goals achieved you can not stop your race otherwise the risk is to lose everything.
There are those who can also manage such a situation without making major problems, living the day. But why risk when it is possible, and much less stressful, to use more far-sighted approaches?
Approaches that can build, gradually and over time, a financial lifebuoy, a bufer that is able to ensure thet coverage of needs without having to depend on a fixed employment. Approaches that would allow you to break free in advance from the routine in which you live or simply to be serene by being able to count on a tangible source of income to draw on when you think it appropriate or when it is necessary.
"Do not let making a living prevent you from making a life"
Financial independence does not mean sipping cocktails by the sea 365 days a year, but being able to devote oneself to one's favourite activities without necessarily having to be economically sustainable. Financial independence means knowing that you are able to dedicate yourself to your passions, that you can spend time with whoever you want, whenever you want.
Financial independence as a guarantee of the fundamental asset: freedom of choice
Of course, it is an ambitious goal, so you need to have a precise and well executed plan, because you do not want to be working full time to manage the assets that in theory should have freed us from the "prison" of the fixed place.
The plan in this case depends on the available assets and the specific needs. If the resources are suffcient, it is possible to directly implement a strategy aimed at maximizing cash flows. If this is not the case, it is necessary to opt for an alternative plan, in which initially capital growth will be pursued and then move on to an annuity portfolio as soon as this is possible.
Contact our experts