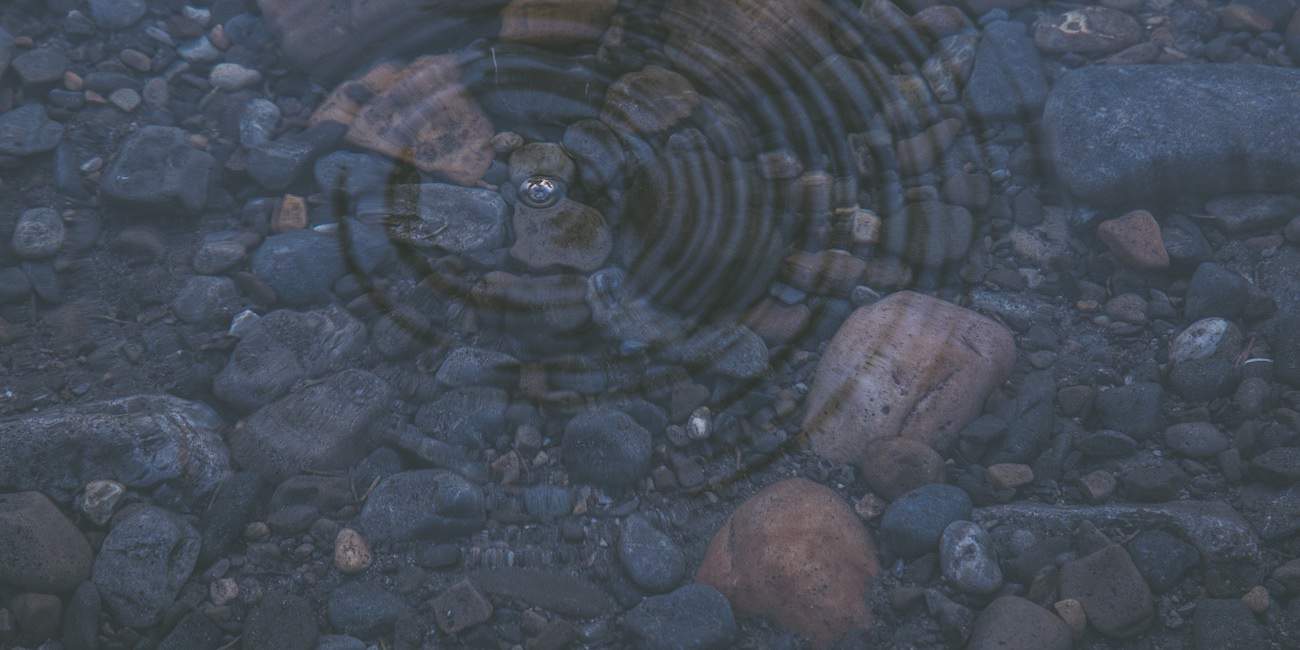 What is the ripple effect, and how does it affect property prices?
The ripple effect, as it relates to property prices, describes how price changes in one key area can propagate outwards and affect the prices in neighbouring locations.
Visualise what happens when you drop a stone into a lake. After the initial splash, ripples in the surface of the water will move outwards from the centre, losing strength the further they get from the initial disturbance.
It's a familiar image and a great way to picture how increases or decreases in property values are transmitted. The initial "splash" happens in one location – for example, prices start to increase in a desirable metropolitan city – and the effects of that increase ripple out to neighbouring areas.
Why do property prices change in the first place?
Basic economics teaches us the theory of supply and demand. If something is in short supply, and there are lots of people who want it, then people will be willing to pay more for it.
It makes sense that the demand for properties in a vibrant city will be high. A city can offer greater employment opportunities, in turn attracting people to the area. Cities can also be desirable locations for foreign investors who might be looking for relatively safe and stable investment options. If foreign investment in an area is high, this further reduces supply and drives prices upwards.
Of course, property prices can also drop. Uncertainty in the market itself or a lack of confidence in general economic conditions can lead potential buyers to hold off on making purchases. This wait-and-see approach can lead to higher inventory and longer sale times. Sellers can find themselves accepting offers below asking price in order to close the sale. Just as a price increase can ripple outwards, so can a decrease.
Why does the ripple effect happen?
Naturally, many people will want to live close to their place of work and the various amenities afforded by a larger city. Those that can afford the higher prices of being centrally located will be the ones snapping up any available listings.
There will be a significant number of buyers who are simply priced out of that market and, by necessity, must look further afield to find something they can afford.
Another section of buyers will have differing priorities – perhaps seeking they types of properties that simply don't exist inside cities. Larger homes or properties with large gardens can be more attractive than a central location when it comes time to start or grow a family.
Both sets of buyers will inevitably be looking for areas away from the centre where prices are lower, but will still want good commuting options and transport links, and which still offer many of the amenities of the larger city, albeit on a smaller scale.
Hence the ripple effect – those who can't afford (or don't want) the city-centre properties will take a step out to the nearest, most attractive commuter towns. The next segment of buyers might need to take yet another step outwards.  And so on, and so on…
However, not just any location will fit the bill. Towns and suburbs boasting good commuting options and access to great public transport links will be desirable to those who need to get to city centres in order to take advantage of the employment opportunities there. Other factors that will increase an area's desirability will be things like low crime rates, access to good schools and abundant amenities and will be key factors in drawing people to the area.
London, for example, has an established "commuter belt" comprising urban areas such as Southend (pop. 295.3k), Aldershot (pop. 252.4k) and Basingstoke (pop. 107.6k), among many others. These areas are popular with those who want or need to be close to the city, but are seeking more affordable properties, or simply a different lifestyle.
Examples of the ripple effect
Property values around the world experienced significant losses back around 2008 as we underwent a global recession. London was no exception – according to Halifax, values took a 16.2% hit during that time. In fact, it was the largest decline seen by the country's top mortgage provider in their year-over-year figures since they started tracking that data. The good news is that London recouped much of those losses when prices began to rise once again after hitting a low of £245,351 in April 2009 (according to the UK House Price Index). By July 2010, the average house price across the London region had climbed back to £292,772, just shy of March 2008's average price of £293,605.
Studying the corresponding periods for neighbouring counties, we can see an almost identical trend. For example, average house prices in Hertfordshire sat at £261,924 in March 2008, reaching a low of £223,169 in April of 2009 before climbing back to £257,494 in September of 2010.
This is clearly mirrored across other counties bordering London, such as Surrey and Kent, as the increase in London's property values rippled outwards.
Another example; at present, Manchester is enjoying some of the country's strongest market conditions, seeing an average house price of £173,600, up 4.4% from the same period in 2018. In fact, this is the second-largest year-on-year gain in the country, right behind Leicester. Zoopla credits rising employment levels and attractive affordability with driving this demand. A beneficiary of Manchester's rising market is nearby city, Liverpool. As values in Manchester have increased, Liverpool has experienced a corresponding "ripple" – according to Zoopla the current average value of a home in Liverpool is £178,668 – 2.19% higher than average prices in the last 12 months. In comparison to prices averaged across the last 5 years, that's an impressive 21.74% increase.
How can you use the ripple effect to your advantage?
As you can see from the above examples, smart investors will be able to recognise movements in property values in key metropolitan areas and consider the next likely places to experience the first "ripple". Using this information to their advantage, they'll be in a position to make smart predictions and capitalise on movements in markets.
Keeping a keen eye on the current market climate, coupled with an awareness of how this ripple effect can influence property values can be helpful for those who wish to forecast upcoming trends and act accordingly.